Click on any image to enlarge it. To navigate between images in the slide show, click the arrows to the left and right of the screen. To close an image in the slide show, click the (x) at the top left of the displayed image.
Silk Cut calendar
Photographic calendar by Saatchi and Saatchi for Gallaher Group's Silk Cut cigarettes
Photographers:
Barney Edwards, Graham Ford, Francois Gillet, Daniel Jounneau, Masatomo Kuriya, Henry Sandbank, Tyen
1995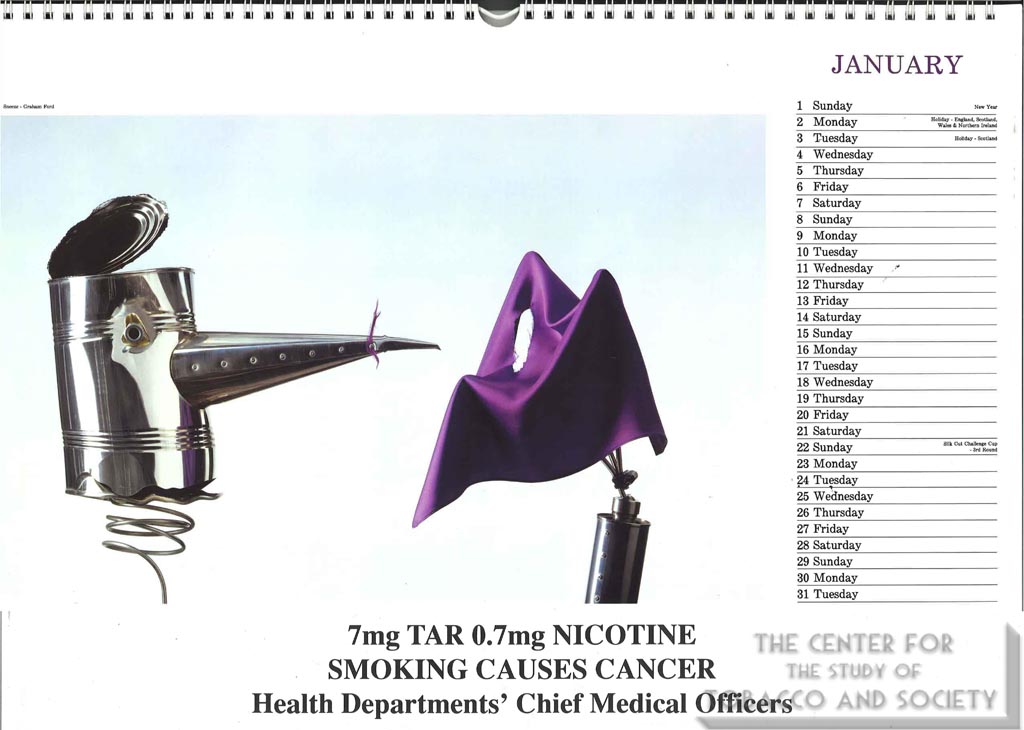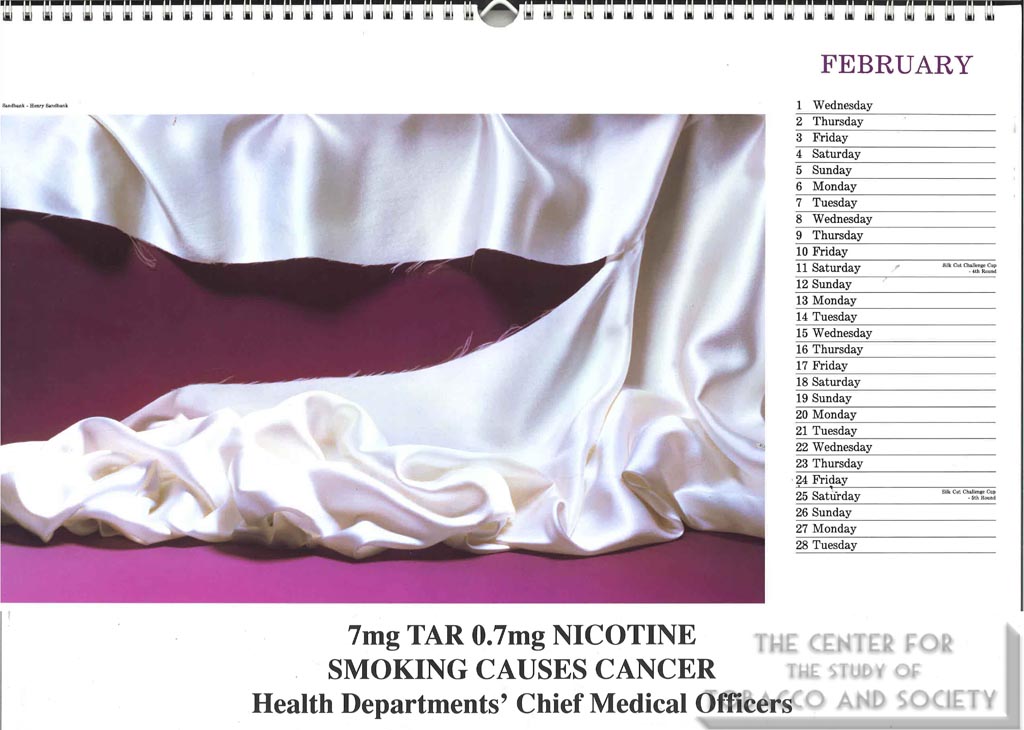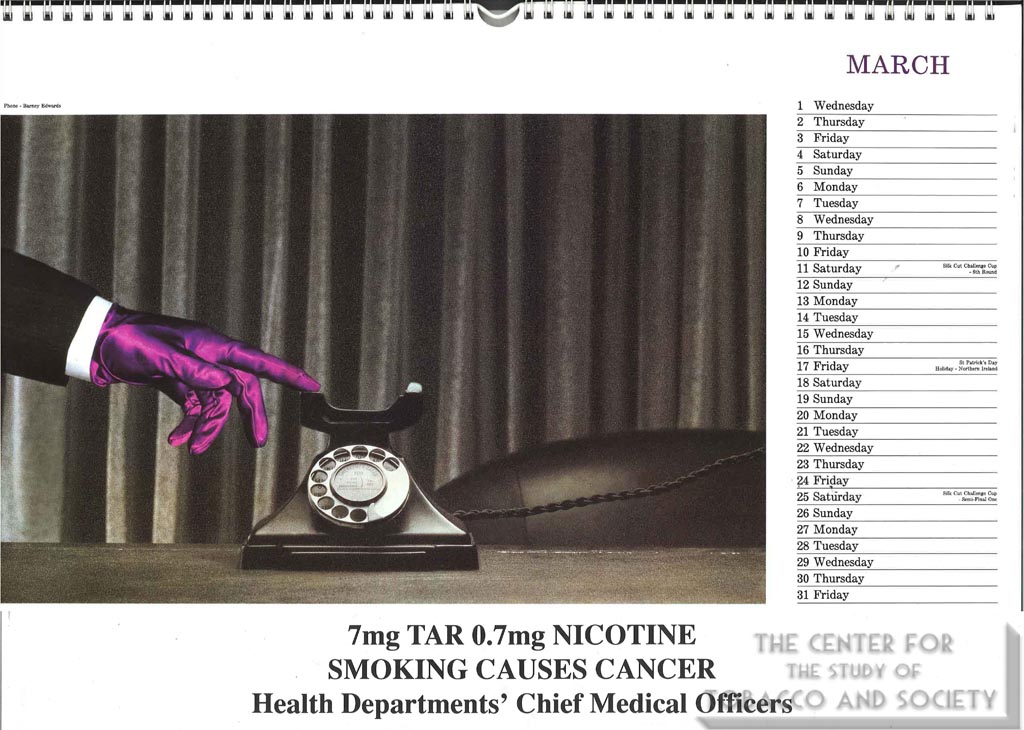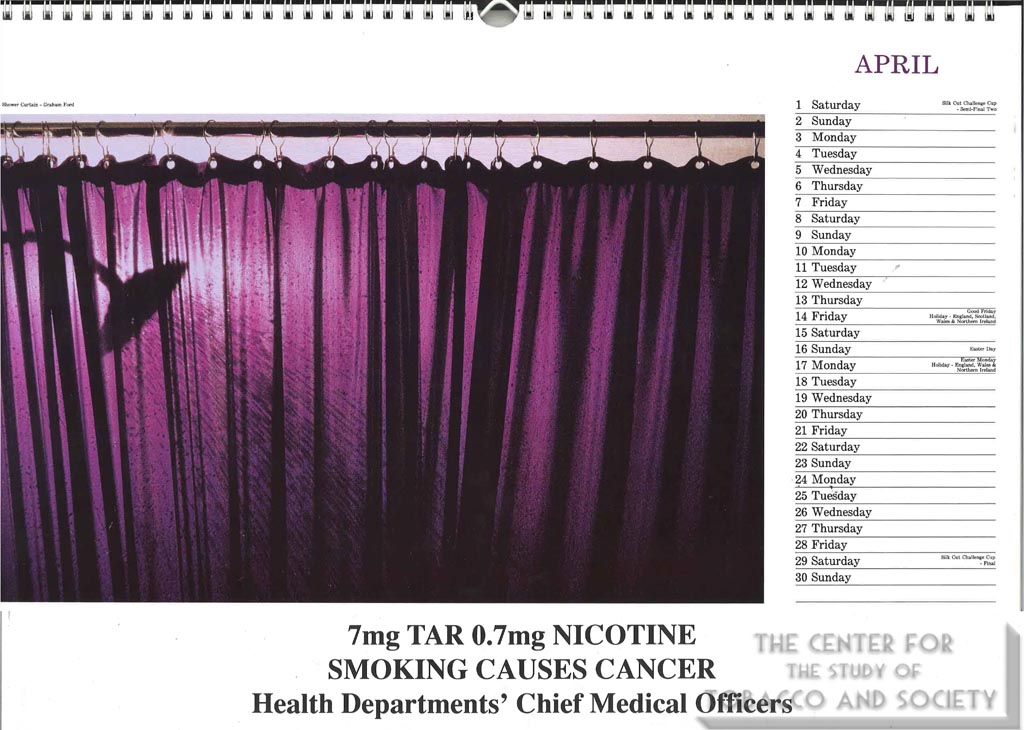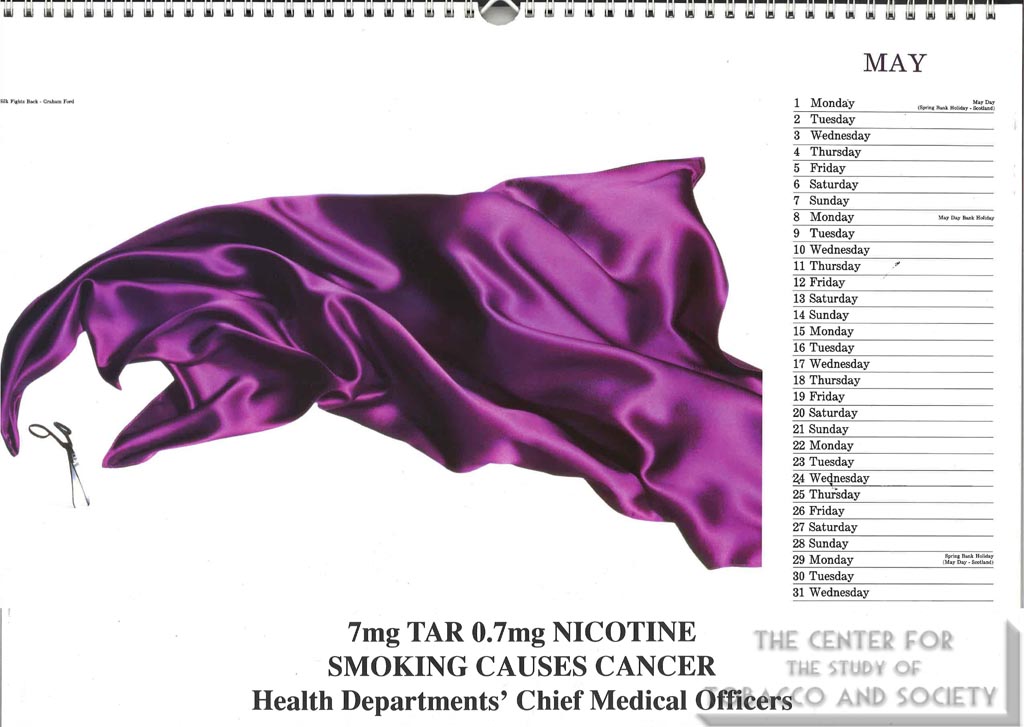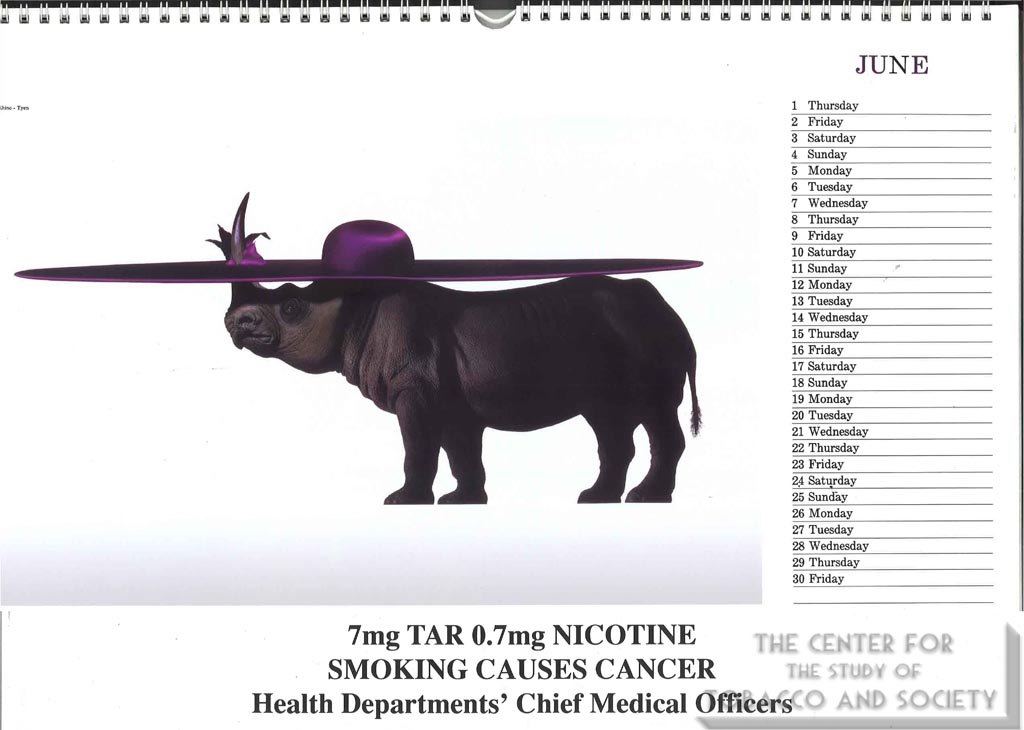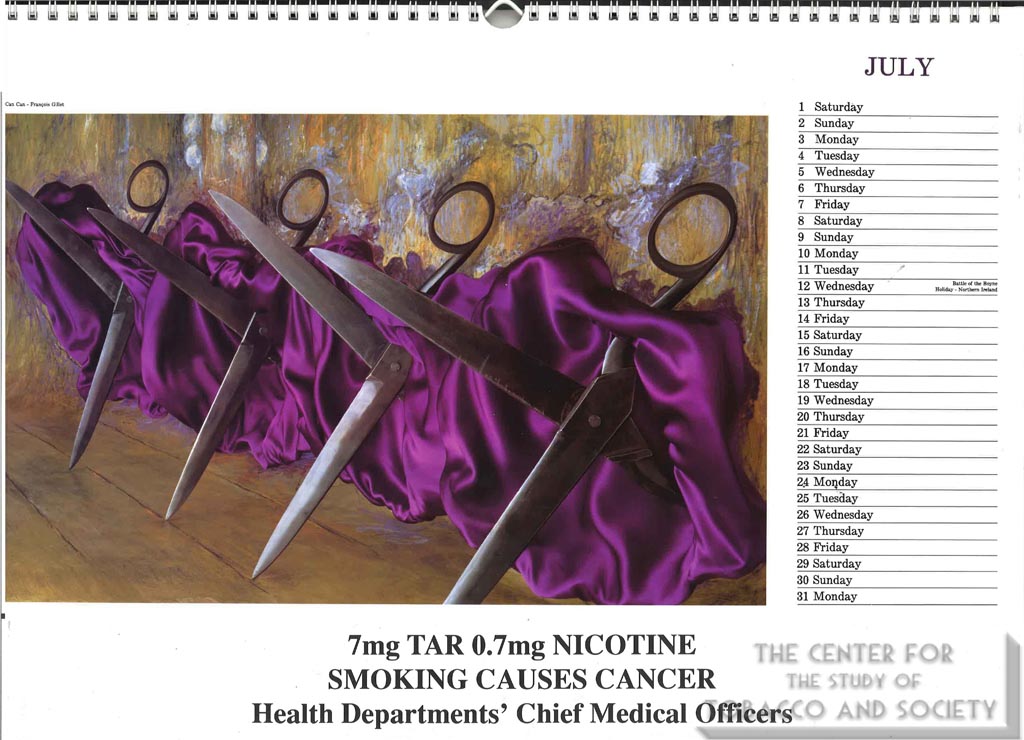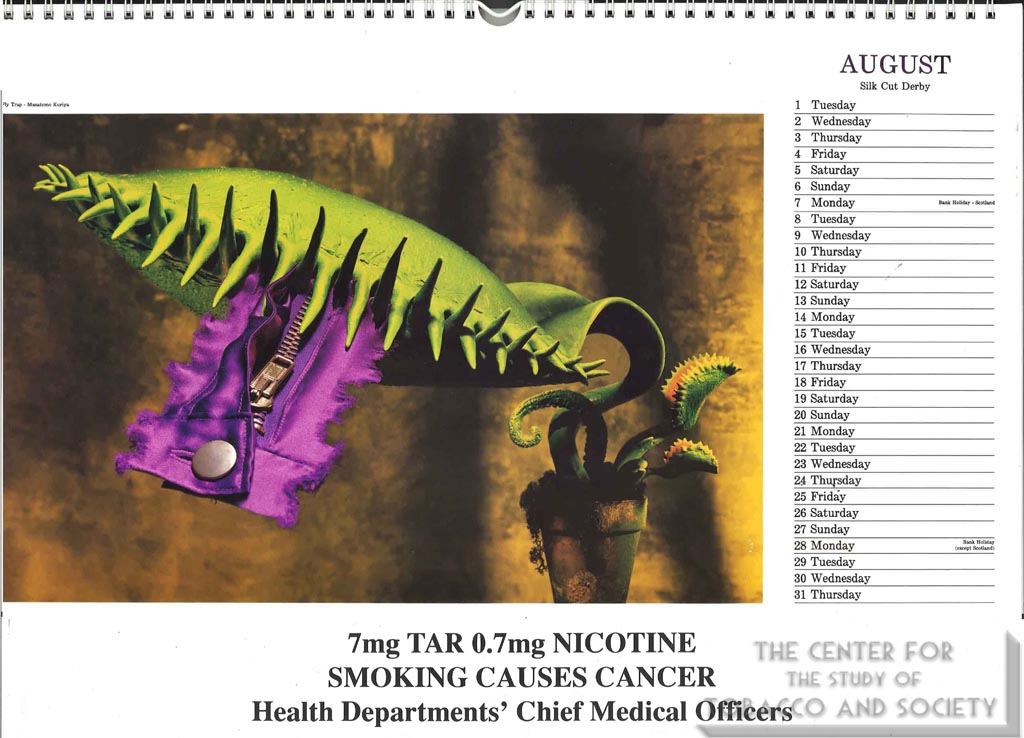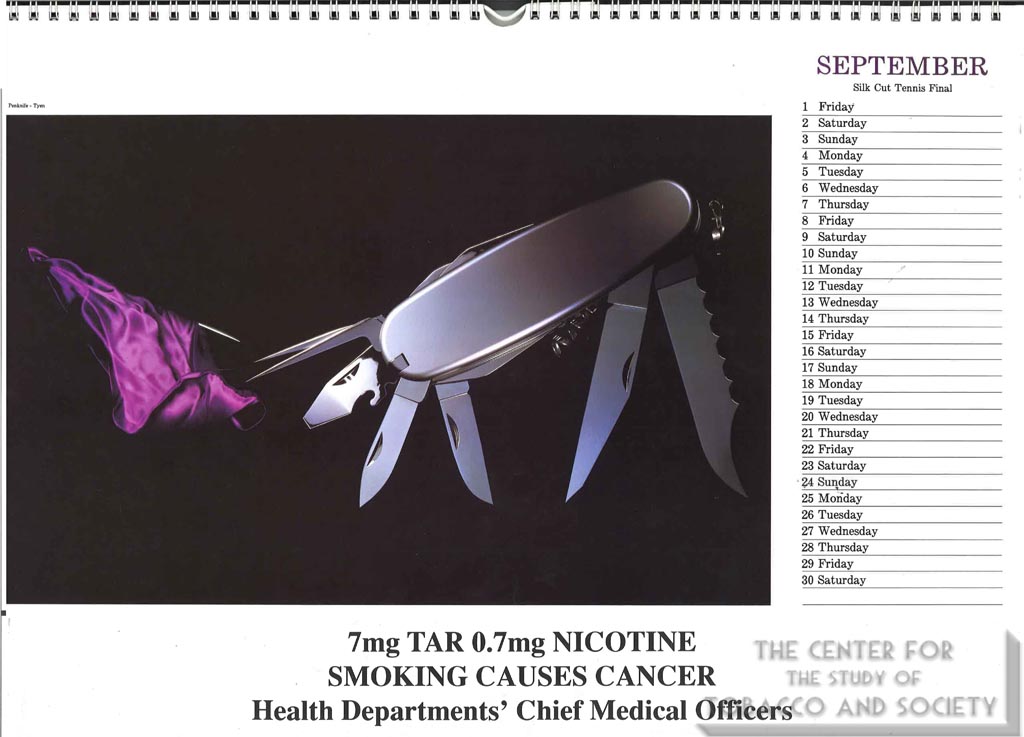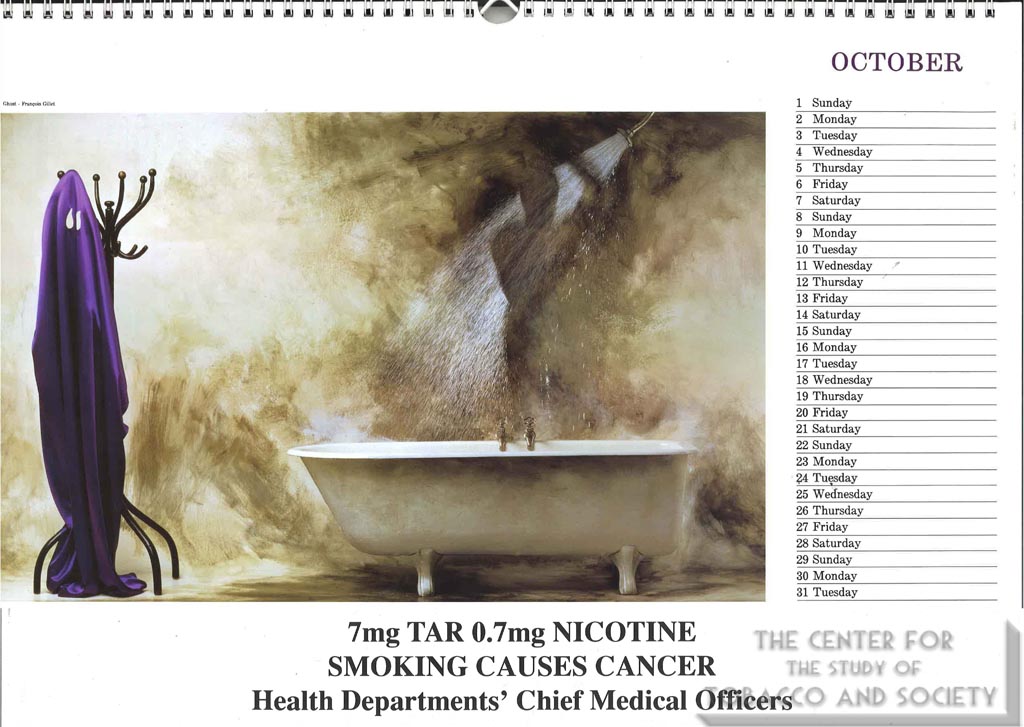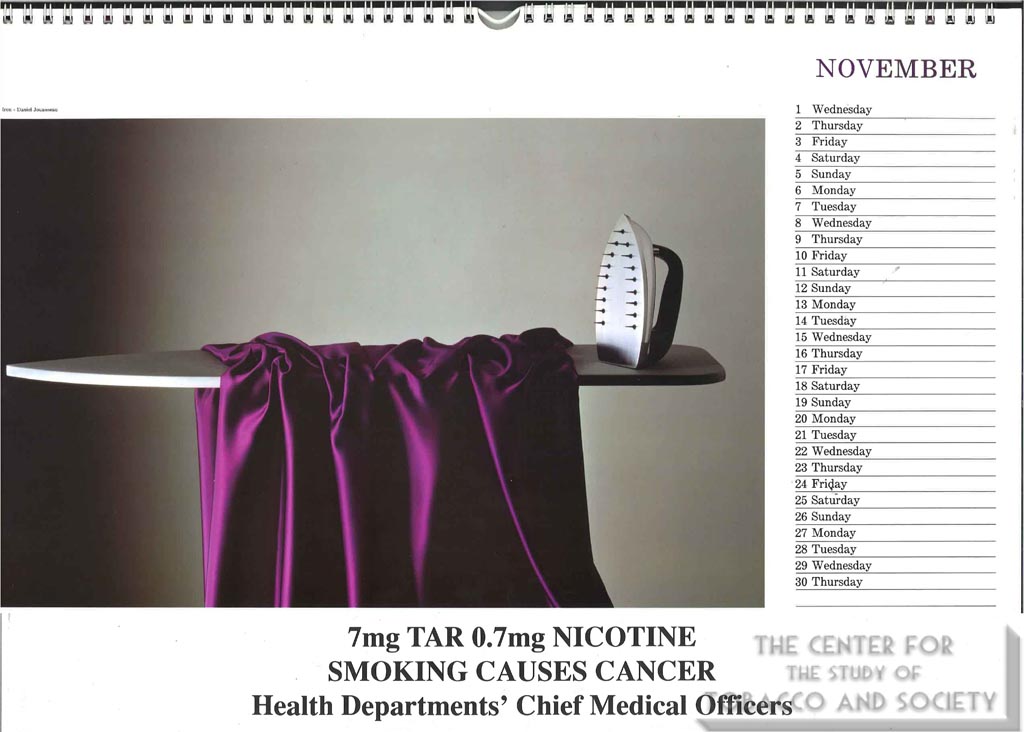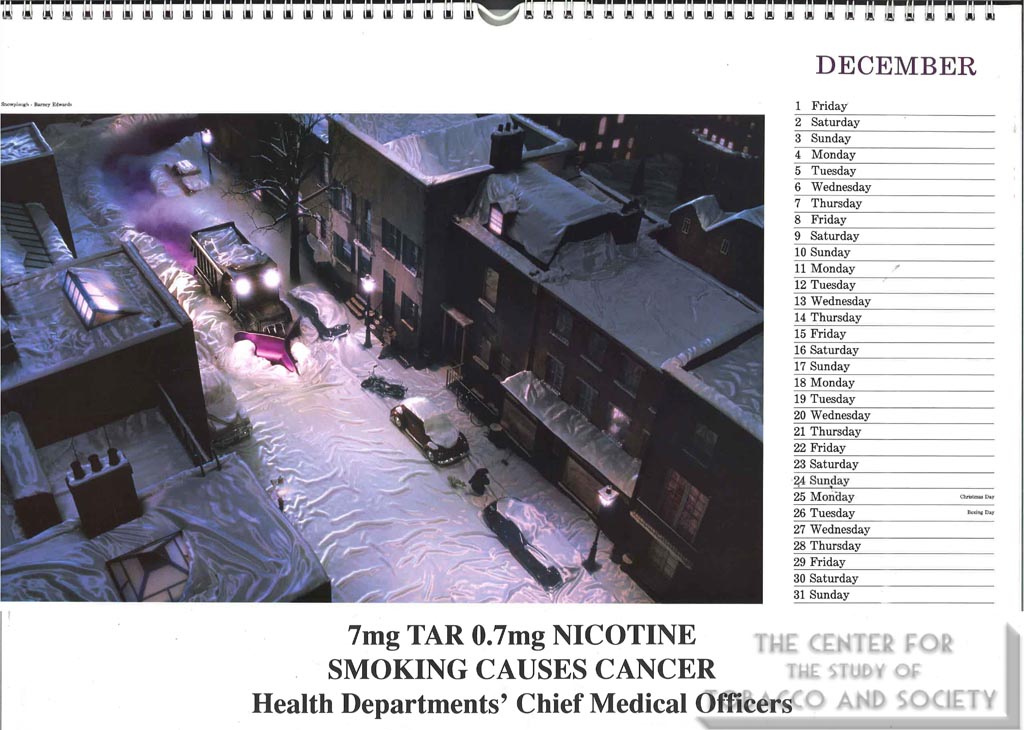 Use the left and right arrows to navigate the gallery, click the enlarge icon in the lower left corner of an image to enlarge it.
Fat lady singing ("The opera ain't over until the fat lady sings")
The last print and billboard advertisement for Gallaher Group's Silk Cut cigarettes before a total ban went into effect in the United Kingdom
February 13, 2003
Photo courtesy
No 75: Adlands' last cigarette (the fat lady sings)
campaignlive.co.uk
Restrictions on the depiction of healthful and athletic images in cigarette advertising resulted in creative circumventions of the spirit and intent of regulations in the United Kingdom, France, and other countries.
Curated by Alan Blum, MD
Professor and Endowed Chair in Family Medicine
Department of Family Medicine
Director, Center for the Study of Tobacco and Society
The University of Alabama School of Medicine, Tuscaloosa
"Silk Cut: Surrealism As Subversion" is Copyrighted 2019
ALL ITEMS IN THE EXHIBITION ARE FROM THE CENTER'S COLLECTION.
Designed by Kevin Bailey, MA
Collections Manager and Digital Archivist (2018-2022)
Center for the Study of Tobacco and Society
The University of Alabama
Assisted by Mark Usry, MA
Intern, Center for the Study of Tobacco and Society;
Graduate student, School of Library and Information Studies, University of Alabama